NEWSLETTER:
15th July 2018
(B)
    www.rcdhn.org.uk/churches/newcastle_st_dominics.htm
The Dominican Fathers:
Fr John Patrick Kenrick OP, Tel: 0191 232 593;
Fr Colin Carr OP, Tel;0191 222 1960 or 07788867121;
Fr Dominic White OP 0191 2617632.
Deacon Andrew Brookes OP Tel 0191 2325007
You can find us at 41A Red Barns, NE1 2TP.
And join our Facebook Group for live updates – St. Dominic's Newcastle
MASS TIMES: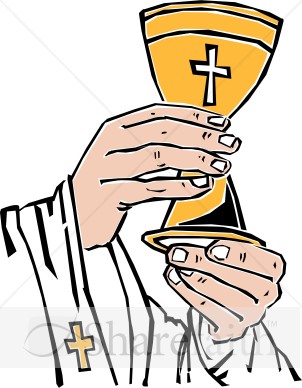 Saturday:Vigil:5.30.
Sunday:10.00 & 7.00.
Daily:10.00 & 5.30
(NB:watch out for "No Mass" notices)
CONFESSIONS: SAT:
10.30-11.00.
5.00-5.30.
AT CALL
(Best to phone first)
WEEKDAYS:(11)
RED MISSAL.P.881

LH (Prayer Of The Church):
(Week 3)
Weekdays Masses NOW in Church.
(Entrance by  the Community Room Door:Left Of The Main Entrance)
 Before Mass we listen to God; during Mass we speak with God; after Mass we speak with God's people
A Catholic Courtesy: it's a custom in the Catholic Church to show reverence to the Blessed Sacrament in the Tabernacle before we sit down, either by genuflecting or bowing.
  
Please pray For: any who have lately died and For those whose Anniversaries occur at this time!
   If you ask us to put a name on the sick list, could you also tell us when things change.Thank you.
PRAY FOR PEACE IN COLOMBIA – the Dominican Order urge you to join the Dominicans throughout the world in praying for peace in Colombia and for all the sisters and brothers who work there.
MASS INTENTIONS for named people: please say if for any reason you'd rather the name didn't go onto the bulletin and on to our website.
Rosary Prayer Group Every Monday 6.15pm-7.15pm
(Except Bank Holidays)

Rosary & Divine Mercy  Recited Every Wednesday  & Friday At 3.pm
Adoration of the Most Blessed Sacrament:

This Week:Adoration:
 Wednesdays & Fridays:3.pm-5.pm
 THE POPE SPEAKS:
(From his letter on the Call to Holiness in today's World)
To be holy does not require being a bishop, a priest or a religious. We are frequently tempted to think that holiness is only for those who can withdraw from ordinary affairs to spend much time in prayer. That is not the case. We are all called to be holy by living our lives with love and by bearing witness in everything we do, wherever we find ourselves. Are you called to the consecrated life? Be holy by living out your commitment with joy. Are you married? Be holy by loving and caring for your husband or wife, as Christ does for the Church. Do you work for a living? Be holy by labouring with integrity and skill in the service of your brothers and sisters. Are you a parent or grandparent? Be holy by patiently teaching the little ones how to follow Jesus. Are you in a position of authority? Be holy by working for the common good and renouncing personal gain.
KERYGMA – PROCLAIM THE GOSPEL
KERYGMA – PROCLAIM THE GOSPEL!
'The Kerygma Course – Who is Jesus?'    
Please continue to pray and fast about this work.
Contact Br Andrew to know more: tel: 0191 232
The LAST session is this Wednesday 18th July: 
Can Jesus Give us Peace Now?
  FINANCE
 

APPEALS/COLLECTIONS:
 STAINED GLASS  WINDOWS

Stained Glass Windows- update:
Stained Glass Window fund:£31,214.
 Box at back of Church for donations.
Retiring Collections:
    Xaverian Missionaries: £645.
 This week: Collection for Sea Sunday.
GIFT AID:
2018/19
Total Monthly regular donations in June, including Standing Orders: £3,666.05
If you are not already a Gift Aid Donor and pay UK income tax, please consider joining the scheme. We claim 25p for each £1 donated, from HMRC.
For more information, contact Ian and Josie Luke.
Tel: 0191 2580113 or email: jwidl167@gmail.com
The 50/50 draw has started again at the l0.0 am Mass on Sunday! ROLL UP, YOU COULD BE A WINNER! Congratulation to the winners of the June draws: PC (10 am) and PP (7 pm)
Sponsoring a Seminarian
The total is £3,268.65p. We are over 3/5s of the way to our goal of £5,000. 
Many thanks!
WE HAVE A NUMBER OF VOLUNTEERS WHO SUPPORT THE PARISH IN ALL SORTS OF WAYS. HERE IS ONE EASY WAY TO HELP THEM: 
IF YOU AVOID PUTTING ANY COIN SMALLER THAN 50p IN THE GIFT AID ENVELOPES IT MAKES THE JOB OF COUNTERS MUCH EASIER.  IF YOU WANT TO GET RID OF PENNIES OR TWO PENCE COINS OR FIVE PENCE COINS PLEASE PUT THEM IN THE COLLECTING BOXES AT THE BACK OF CHURCH, NOT INTO THE COLLECTION PLATE.  MANY THANKS!
Kurdish Life Aid

: Baby and children's clothing needed by the 3 million Yazidi and Syrian orphans in camps in Northern Iraq. See the labelled box in the outer porch. Many thanks.
Bags for the Refugee Project: Many thanks to those who still supply us with shopping bags; the refugee project, based in the Deaf Centre in Summerhill Grove, uses them to distribute goods to destitute asylum seekers. The bin for your bags will reappear this week, and Fr Colin would be very grateful to any one who could undertake to deliver them regularly to the Project.
There is a silver box at the back of church just waiting for your, your family's or neighbours' recycled or re-gifted items which will be used as hamper items,  tombola and raffle prizes or stall items. We welcome anything in a tube, can or bottle ; handbags to hand cream; alcoholic and non-alcoholic  bottles – pop and washing up bottles as well as wine etc ; toys and fashion items; jewellery  and jams! The list is endless. Thank you. 
Sanctuary Lamp:
Sanctuary Lamp Intentions:
This Week:Hannah O'Keefe RIP
(See the notice and intentions list at the back of the Church)
 Do have a look at the Repository: bargain prices!
(Near the CTS rack at the back of the church}
Lending Library: Near the CTS rack at the back of the church is a bookcase of Catholic books and pamphlets that anyone can borrow – just sign the book register to borrow a book.
FIRST COMMUNION and ONFIRMATION CARDS for 40p – visit the Repository at the back of Church.  There are First Communion gifts too at low prices.  Mass cards 20p
MANIFEST
A group of young adults (18-30) will meet at the Cathedral on the first and third Mondays of the month, 7.0- 8.0 p.m. for spiritual and social sharing.
In October 2018, the Synod of Bishops will consider 'Young People, Faith, and Vocational Discernment.' In preparation, the Bishops of England and Wales would like to hear from young people and from those who are regularly in contact with them. If you are aged 13-29, please take part in the Mega Youth poll at https://www.surveymonkey.co.uk/r/parish-youth-poll
Parents, teachers, catechists, youth leaders please participate in the poll at
Peer Talk project: Peer support for those with mental health concerns, Brunswick Methodist Church, Thursdays 7.0 -8.30 p.m.
Do you care for someone with dementia? See the poster in the outer porch about Caring for Dementia Carers.
 CATECHISTS NEEDED : If you think you have the time to be a parish catechist please see one of the priests – you need to be able to spare about 30 hours a year.  Training will be provided
CLEANING: If you can join our church cleaning team – even for an hour or two a month, please let us know. 
Booking Masses: We have found – and bought –  a  2018 Diary, so if you want to book Masses for next year, see Fr Colin.
If you ask us to say Mass for someone, could you tell us whether that person is living or deceased, and whether it's an anniversary or not. Thank you.
Mass Intentions: Some people have asked how much they should give; it's up to your generosity, but the idea is that it should keep a priest for a day – so maybe what it costs to keep you for a day!
OTHER & EVENTS:
Diocesan Pilgrimage to Lourdes : Appeal for Adult Helpers
The Diocesan Pilgrimage needs adult helpers for the 2018 Pilgrimage to Lourdes. Tel: 01670 513410 [Fr Peter Stott] if you would be interested. last year!) and generally help out. (Many of our regular helpers will be performing that evening) Could you help? Please sign the sheet at the back of Church and/or speak to Fr Dominic or to Margaret on 07798 877242
 THE FAITH COMPANION: a bi-monthly magazine giving a Catholic perspective on Faith and Life.(Bro Andrew is its theological adviser) Launches today. See fliers at the back of the Church. www.thefaithcompanion.co.uk
  

Watch this space….
UNWANTED CHRISTMAS GIFTS:
Please bring them to St Dominic's and we can use them in raffles and Fayres.
First Communions 2019: If you have a child who will be in year 4 (or older) in September and who would like to make their First Communion next summer, please contact Bro Andrew.(Contact details above – Kerygma Course)
NEWSPAPER ALERT!  Sales of our excellent diocesan newspaper have slumped since January – hardly any copies are being bought.  It is easily one of the best diocesan papers in the UK but unless people start buying it again then next month we will sadly have to cancel our order.  
Refreshments after the 10am Mass
 During the summer holidays coffee and tea in the Community Room will not be provided after Mass from Sunday 29th July; starting again on Sunday 2nd September.
The Community Room will be open after Mass for those who want to catch up with friends.
VOLUNTEERS NEEDED
At present providing coffee and tea after Mass on Sundays is dependent on a few volunteers. We are looking for more volunteers to join the rota and serve refreshments after the 10.00am Mass. Advice, training and support will be given to new starters. If you are able to help please put you name and contact details on the list in the Community Room and one of the current team will be in touch with you .Thank you so much.
 Farewell to Fr Dominic: at the end of this month Fr Dominic will be leaving us to join the Priory in Cambridge. We thank him for all the work he has done in the Parish as well as his work as Student Chaplain. One way of saying goodbye to him will be to come to the PARISH BARBECUE next Sunday from 11.30 a.m. If you'd like to come, please put your name and the number of people who'll be with you on the clipboard in the inner porch.